Keiji

Onihira
Box with design in raised makie. "The moon shines clearly"
Lacquerware
Presented in 2021
H

14.9

x W

35.7

x D

12.5

cm
Contact for Price
I expressed the silhouette of trees under the winter moonlight and a snowy landscape.
The Japanese word "sayuru" in the title of this piece is a winter word expressing the cold winter air being crisp and perfectly clear.
I wanted to express a winter night scene with a design not too concrete, yet not too abstract.
I used black lacquer on the lid, and on the edges, I used fine shell and gold powder to express the starry night sky.
I used the takamaki-e techniques to make the trees on the sides of the box three-dimensional. I expressed the moonlight shining
among the trees with gold, and the scene of the snow covered trees and land using monotone colors with platinum powder in the base.
I painted hepatica on the rim of the box that can be seen when the lid is removed.
On the inside and bottom of the box, I applied blue lacquer and used mother-of-pearl and gold to express the stars.
Category
Lacquerware
Year Presented
2021
Dimensions
H 14.9 x W 35.7 x D 12.5 cm
Materials
Platinum, gold, fine shell, kanshitsu (dry lacquer) powder, pigments, kanshitsu* (partially wood based)
*Kanshitsu: a lacquerware technique to make the base from layers of hemp cloth soaked with lacquer
Exhibition
The 68th Japan Traditional Kōgei Exhibition
Artist Signature
Signature on box and piece
Notes
Comes with box
Dry lacquer

For works of dry lacquer (kanshitsu), first a clay form is created and plaster is used to take a mold of the form. Next, repeated layers of hemp cloth and lacquer are applied to the mold until they are built up to the desired thickness. Finally, the mold is removed and additional coats of lacquer are applied to finish the piece. The hemp fibers are strengthened when the lacquer bonds with them, making dry lacquer an excellent technique for creating sturdy forms with a significant degree of freedom.

Maki-e

Maki-e (literally "sprinkled pictures") is a representative lacquerware technique that originated in Japan around 1,200 years ago. Maki-e is done by painting lacquer motifs on the surface of a piece using a fine brush and then sprinkling gold powder onto the lacquer before it hardens, producing luxurious decorations.

Metal sheet inlay

Metal sheet inlay (hyōmon) is a technique that involves cutting shapes out of thin sheets of gold, silver, or other metals to create an inlay motif.

Mother-of-pearl inlay (Raden)

Mother-of-pearl inlay (Raden) is a decorative technique that uses the iridescent inner layer of abalone shell, turban shell, pearl oyster shell, or other mollusk shells. The technique came to Japan from China 1,300 years ago, and pieces featuring mother-of-pearl inlay are included among the artifacts at the Shōsōin Repository in Nara.
Keiji Onihira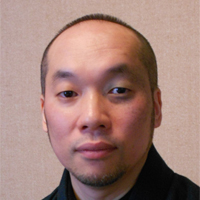 I create my artwork with lacquer, gold, powder, mother-of-pearl, using various makie techniques. Many new types of lacquer and pigments are being developed these days. I try to use these new materials and techniques within the traditional artwork, as I believe this will create a new tradition. With traditional lacquerware at the base, I want to try various motifs and themes to produce artwork that create a special little world or atmosphere.