Yousai

Inoue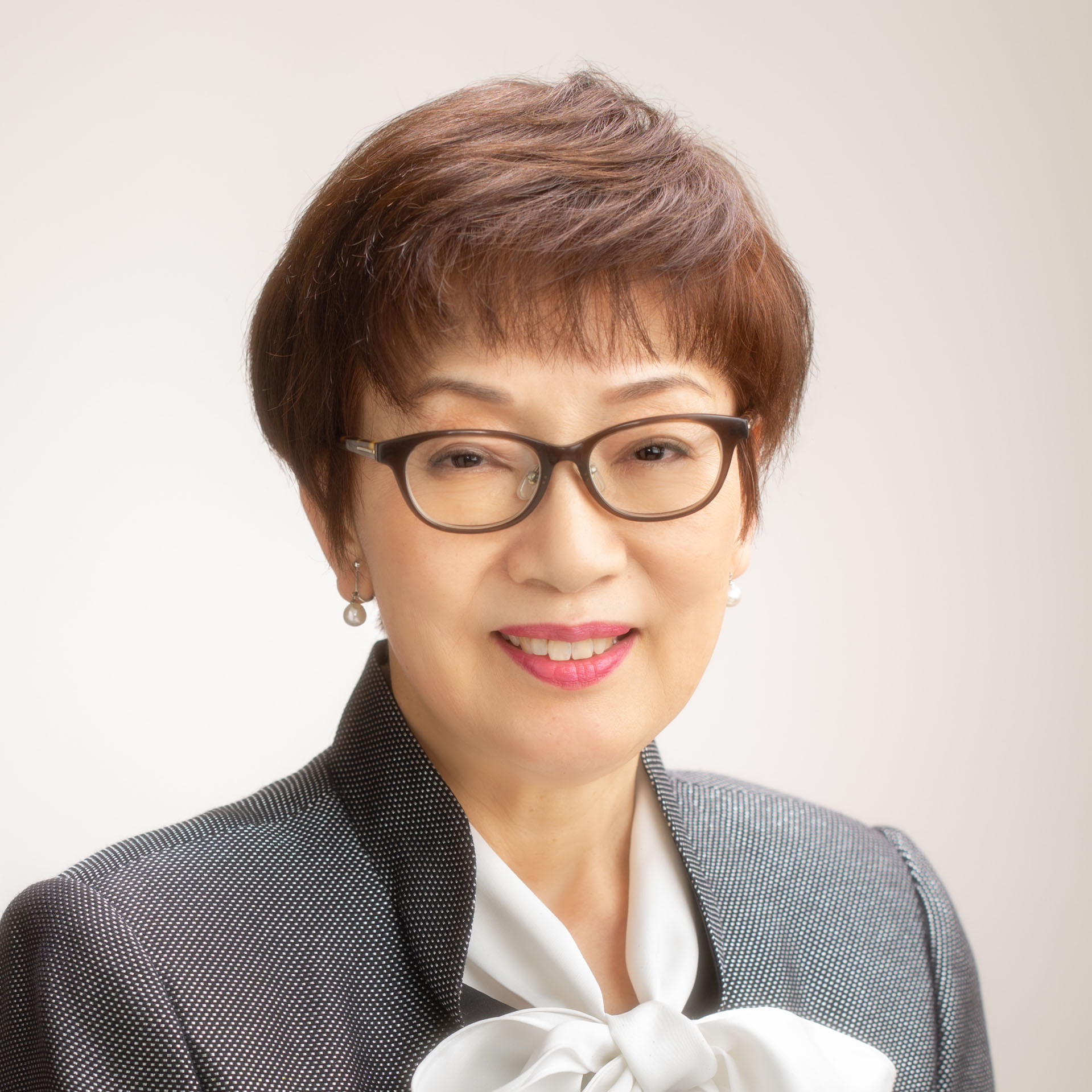 1. My source of creation is insatiable curiosity and spirit of inquiry. My imagination is added to this, a theme is born, followed by the form and colors.
2. A doll is made in the form of a human, but I want to keep it dreamy in a way. I want to make pure, beautiful and cute dolls that people would want to keep beside them for a long time.
3. I mainly use wooden core covered with tōso (mixture of paulownia sawdust and paste) to make the dolls, but I sometimes make papier- mâché dolls and carved wooden dolls.
4. I cover the dolls with paper or cloth. Recently, I use mineral pigments and urushi lacquer to paint the dolls.
5. I started using urushi lacquer because of its excellent durability. I hope my dolls will remain as they are now even after I'm gone..
Membership
Full member, Japan Kogei Association
Councilor of Nara Prefecture Art Exhibition
1952

Born in Osaka, Birth name: Motoko Inoue
Graduated from Osaka College of Music, but gave up career in vocal music due to health problems

1982

Moved to Kashihara City, Nara Prefecture and started to make dolls

1986

Changed name to Yousai Inoue and becomes a professional doll artist

1995

Becomes a disciple of living national treasure doll artist Nobuko Akiyama
Selected for the first time at the Japan Traditional Kogei Exhibition

1998

Becomes full member of the Japan Kogei Association

2002

Becomes assistant for a cultural property preservation activity, "Costume Dolls" transmission course held by the Agency of Cultural Affairs

2012

Awarded for distinguished service in arts and crafts by Osaka Prefecture

2017

Evaluator for the Japan Traditional Kogei Exhibition Kinki Branch

2018

Receives the Constitution Day Award from the Governor of Osaka Prefecture

2020

Evaluator for the Japan Traditional Kogei Exhibition

2021

Evaluator for the Japan Traditional Kogei Exhibition Kinki Branch
Evaluator for the Japan Traditional Kogei Exhibition
1998

"Ako" (meaning "My Child") receives Asahi Shimbun Award at the Dolls Traditional Kogei Exhibition
Received 3 more awards for other pieces at the same exhibition after this

2003

"Meiso" (meaning "Meditation") receives Nikkei Inc. Award at the Japan Traditional Kogei Exhibition Kinki Branch
Received 5 more awards for other pieces at the same exhibition after this

2015

"Mezame no Toki" (meaning "Time to Wake Up") receives Japan Kogei Association President's Award at the 62nd Japan Traditional Kogei Exhibition

2019

"Yamato Mahoroba" (meaning "Yamato - A Wonderful Place") receives Yomiuri Shimbun Award at the All Kansai Exhibition