Tamotsu

Hannya
Large bud vase cast in two different metals.
Metalwork
Created in 2020
H

59.0

/ ø

23.0

cm
Contact for Price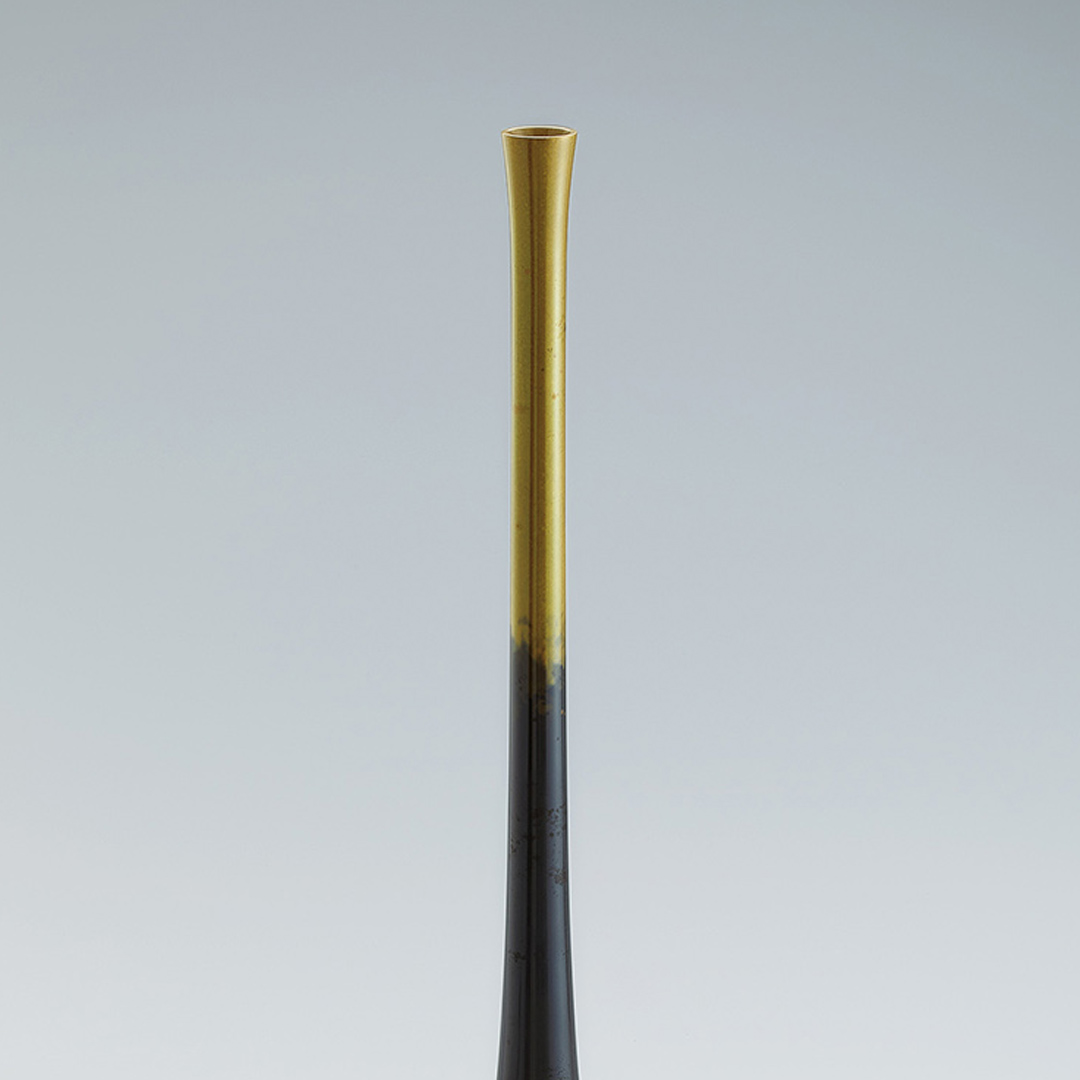 By pouring melted black copper and brass into the mold using the fukiwake casting method, the two metals mix and create a complicated, mysterious pattern. The patterns are made due to different conditions, so no two pieces are exactly the same.
The casting mold was made in a traditional way called sogata casting. The mold is made with clay and sand, patterns are drawn on the inner side of the mold before it becomes dry, and the mold is then baked. A smaller mold is placed inside the patterned mold, and melted metal is poured in between the outer mold and inner mold.
| | |
| --- | --- |
| Category | Metalwork |
| Year of Creation | 2020 |
| Dimensions | H 59.0 / ø 23.0 cm |
| Materials | Black copper, Brass |
| Exhibition | The 67th Japan Traditional Kōgei Exhibition (2020) |
| Notes | Comes with box |
Tamotsu Hannya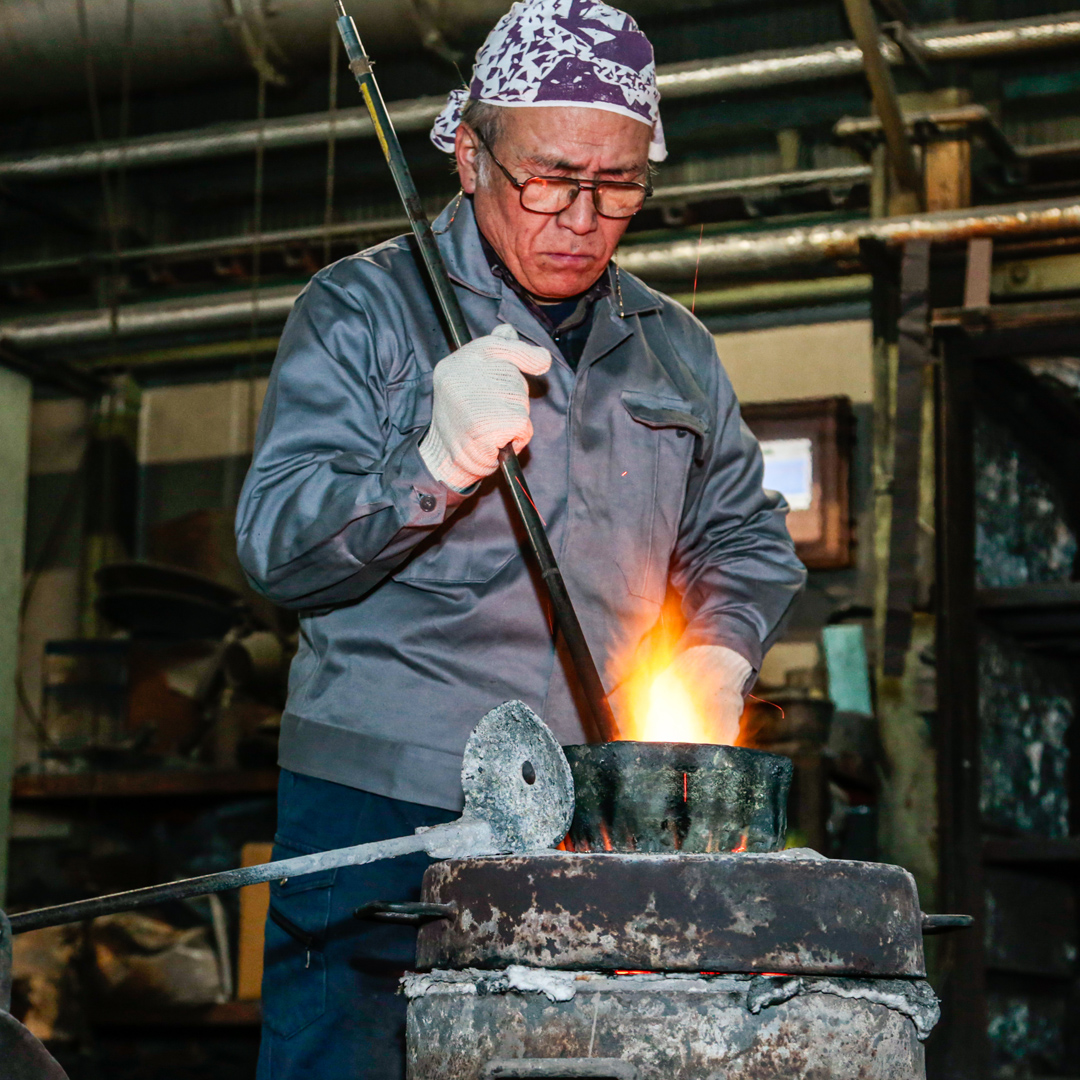 I received the MEXT Award at the Japan Traditional Kogei Exhibition in 1977 and have been producing pieces using the fukiwake casting method ever since this first award. I received the Japan Kogei Association President Award in 1993. To create a vivid contrast of the black and gold colors, I invented a way of pouring in melted copper and brass alternately from three different pouring gates. In order to establish this method, it took me years of testing the angle of the molds. Recently, I am making pieces using the fukiwake casting method and insert molding method where the parts of the vessel are casted separately and inserted and attached by pouring in melted metal. By combining these two methods, I can create unique, elaborate designs.